Last week for night snack we made some impromptu Strawberry Haskap Chia Jam, after a modest harvest from the gardens. After rinsing the berries, de-hulling, and measuring the other ingredients, we simply blended everything together in the blender for a few seconds. So simple. Incredibly delicious.
Recipe
/ 1 cup berries
/ 1 tablespoon honey
/ 1 tablespoon chia (more if you like thicker jam)
/ 1 teaspoon vanilla
/ 1 taste-tester
We would have added lemon juice, but we were out, and the results were still enjoyed by the whole crew. It's nice to be able to just whip up a small batch of jam with these harvests every now and then, rather than waiting for a large haul of fruit – and without having to have a supply of whey for fermenting, or pamona's for canning, even though we enjoy those other methods as well.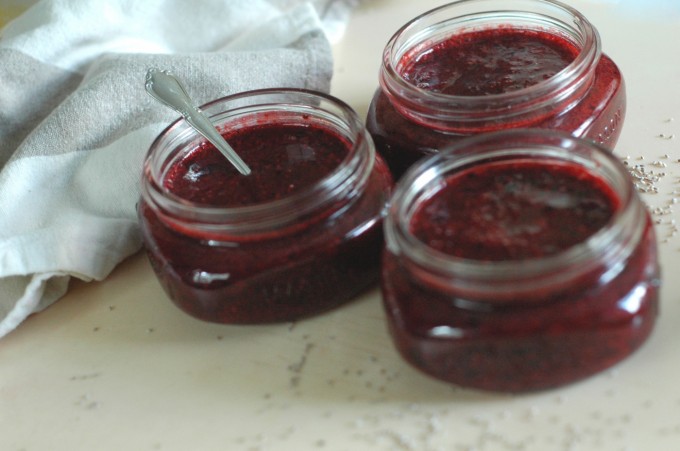 This post was shared as a part of Simply Natural Saturdays, Thank Goodness It's Monday and Fat Tuesday.